Warning
: Undefined variable $RWSEOTitle in
/home/u301966578/domains/marketwithclare.com/public_html/wp-content/plugins/reviewwizard/reviewwizard.php
on line
219
| | |
| --- | --- |
| | RATINGS |
Price
Concept
Execution
Value
| | |
| --- | --- |
| | TOTAL |
Warning
: Undefined variable $PostAuthor in
/home/u301966578/domains/marketwithclare.com/public_html/wp-content/plugins/reviewwizard/rw_output.php
on line
202
Warning
: Undefined variable $ProductName in
/home/u301966578/domains/marketwithclare.com/public_html/wp-content/plugins/reviewwizard/rw_output.php
on line
203
Warning
: Undefined variable $PostAuthor in
/home/u301966578/domains/marketwithclare.com/public_html/wp-content/plugins/reviewwizard/rw_output.php
on line
208
Warning
: Undefined variable $PublishDate in
/home/u301966578/domains/marketwithclare.com/public_html/wp-content/plugins/reviewwizard/rw_output.php
on line
209
Vendor:
A2 Hosting
PRO:
99.98% uptime and solid client care
CON:
Limits on the plan and unreasonable renewal rates
Warning
: Undefined variable $UseRWSocial in
/home/u301966578/domains/marketwithclare.com/public_html/wp-content/plugins/reviewwizard/rw_output.php
on line
227
Warning
: Undefined variable $RWExitRedirect in
/home/u301966578/domains/marketwithclare.com/public_html/wp-content/plugins/reviewwizard/rw_output.php
on line
266
Warning
: Undefined variable $RwOutput in
/home/u301966578/domains/marketwithclare.com/public_html/wp-content/plugins/reviewwizard/reviewwizard.php
on line
225
Bryan Muthig created A2 Hosting, formerly known as Iniquinet, as a web hosting company in 2001. It was designed to serve a limited number of customers. However, by 2003, the company had attracted many more customers than anticipated.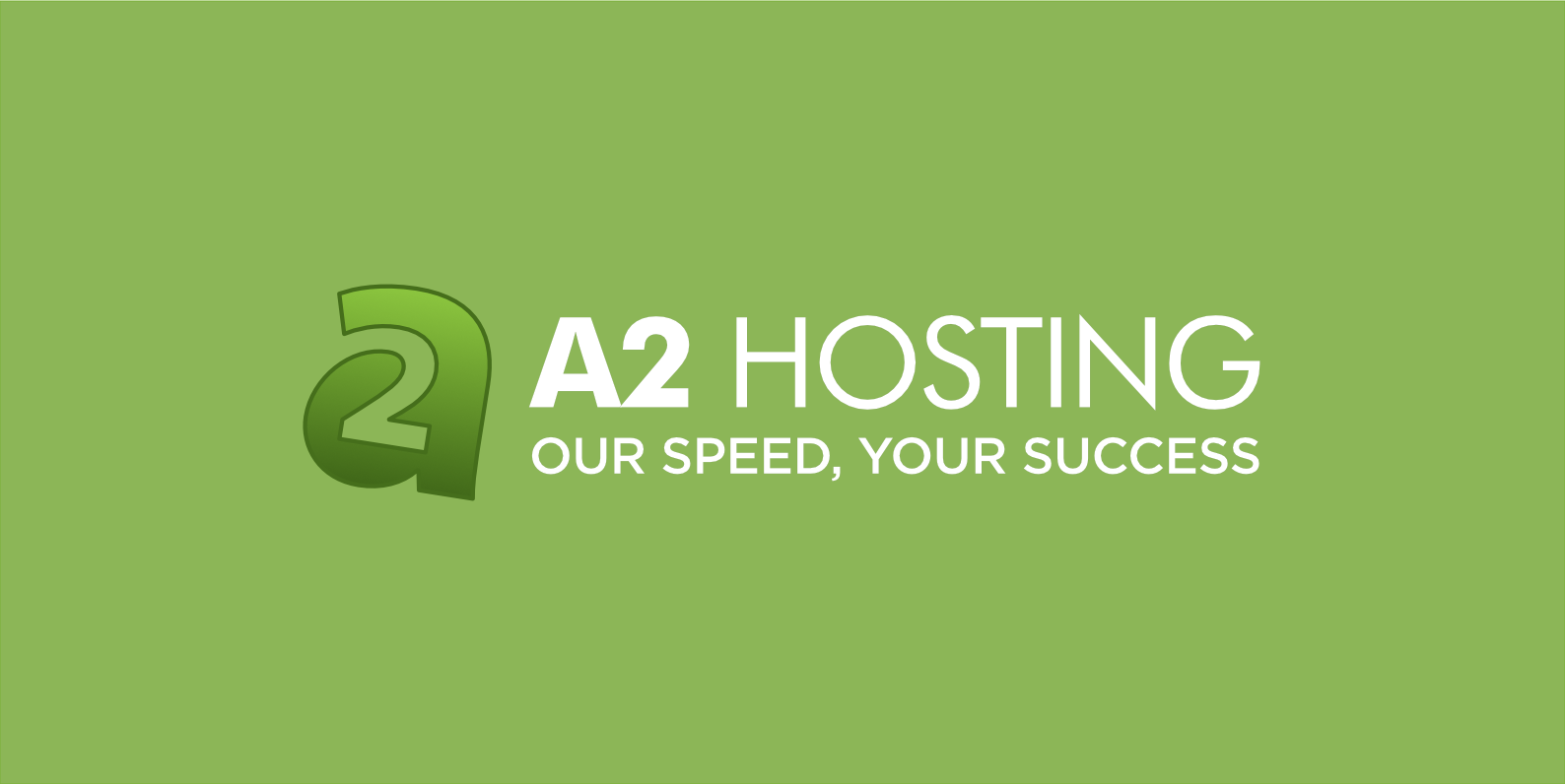 The company's name was changed to A2 Hosting in honour of Ann Arbor, Michigan, where it all started. The business continued to expand at a steady pace. A2 Hosting has been in business since 2001 and is well-known for its quick website load times.
A2H is a carbon-neutral hosting firm that works with Carbonfund.org (a major company working to reduce the effects of climate change worldwide).
A2 Hosting has openly claimed to be 100 percent carbon free since 2007. Because of its geothermal cooling scheme, its Icelandic datacenter has no carbon footprint.
They've delivered one of the best server speeds we've seen in the last year. A2 Hosting also has high uptime, making their hosting service dependable.
What Makes A2 Different?
A2 hosting company is also known for its fast web hosting, high uptime guarantee, quick loading times, and "anytime" money-back guarantee. Also, their customer service staff is responsive and dependable.
A2 web hosting has a lot to do, except for their heavy renewal fees.
This article analysis includes all of the relevant data and information about A2 Hosting and much more. 
Let's look at the benefits and drawbacks of using the A2 Hosting:
Some Pros and Cons of A2 Hosting
The Pros:
1. Super-quick stacking time 
A2 gives super quick site stacking speeds. The host has procured itself a name for conveying the best paces. 
On the off chance that you have at any point known about the connection between sedentary stacking times and high skip rates, at that point, you understand what we are discussing here. A couple of individuals will stick on a site page that requires a long time to stack. 
If you are slanted towards shared contributions, you will see the value in A2's velocities regardless of the arrangement you choose. Their framework engineering comprises SSDs that lift site is stacking multiple times quicker. By and large, every site facilitated on A2 requires 1.9 seconds to show results! 
99.98% uptime ensure 
2. Solid client care 
There are times when you will confront issues with your facilitating plan. It very well may be unannounced worker vacation, vanishing records, or something different. 
Luckily, A2 is famous for its exceptionally responsive client service, so you need to draw your issue into the open and have confidence that it will be settled right away. They have every minute of every day/365 live talk included for this reason. You can likewise contact them through a call or email – whichever you like. 
3.Incredible limits and whenever unconditional promise 
A2 isn't the least expensive facilitating supplier under the sun, yet they pack into their contributions the most incentive for your cash. At information exchange, you will get robust limits, and standard rates will just come up during your recharging.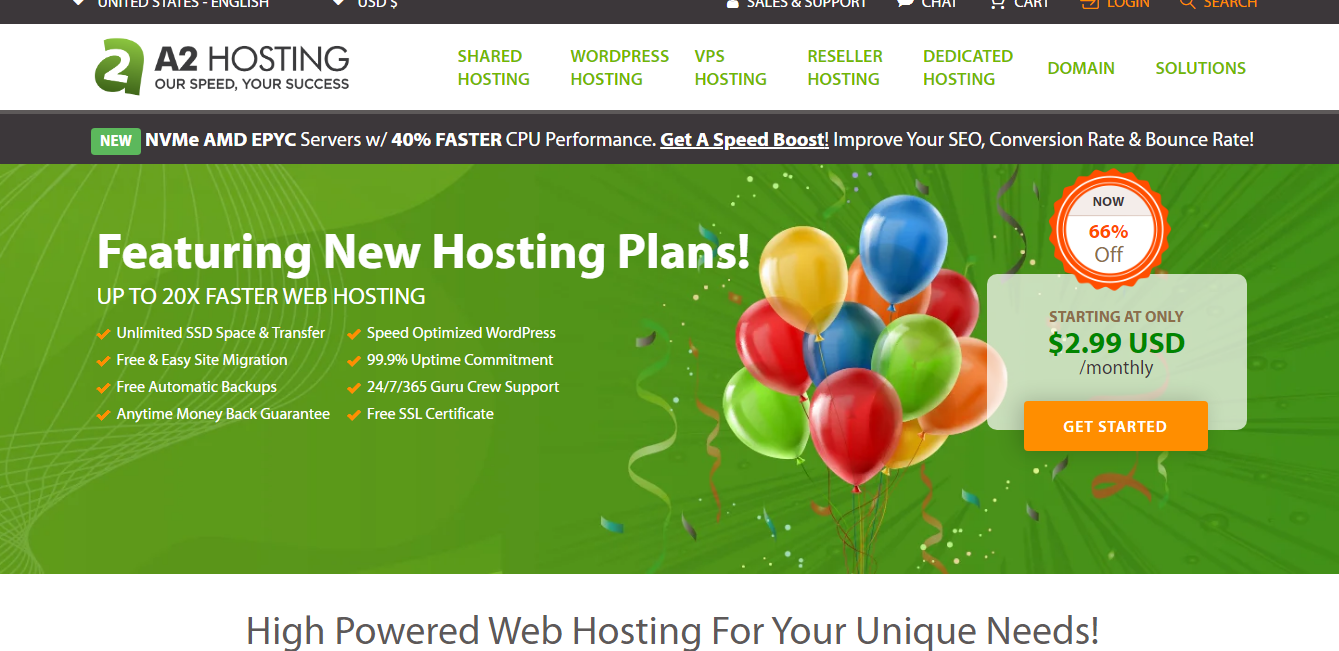 You can, in any case, request a discount on your cash whenever you don't care for what they are advertising. 
4. Extra security and customary reinforcements 
On top of the free SSL authentication and Cloudflare CDN that accompany each arrangement, A2 went an additional mile to look for SSAE16 security for their framework. Everybody entering their server farms should give a security key. 
As though that isn't sufficient, the web has utilized a top-grade security instrument known as HackScan to watch their spaces and the entire framework against malware and infection assaults. 
5. Simple to-utilize control board 
A2's framework engineering highlights a cutting edge dashboard that suits both the masters and absolute beginners who know nothing about facilitating. 
The Softaculous establishment apparatus found on the cPanel makes it simple for a client to introduce WordPress and different CMS contents.
The Cons:
1. Limits on the Plans 
A2 offers their starter plan for just $2.99 each month, which means a 66% rebate off the standard cost. Sounds great, isn't that so? 
Be that as it may, you should be prepared to confront innumerable limitations if you settle on this facilitating plan. For instance, you will get one area and 100GB SSD stockpiling yet pass up fundamental highlights, for example, worker rewind and customary site reinforcements. The top-level contributions effectively offer each one of those highlights and then some. 
2. Unreasonable renewal rates 
Indeed, A2 offers reasonable introductory rates with every one of their arrangements. They can bring down the information exchange expense by practically a large portion of the standard rate. Yet, it deteriorates with time. After the underlying time frame, A2 leaves on auto-re establishments that cost almost twofold the average sum you paid during information exchange. 
3. Hidden Expenses and T&C's
A2's recharging rates are route higher than the underlying costs. Moreover, you should drop your membership within 15 days; else, you will confront programmed recharging. 
4. Uptime, efficiency, and speed
A hosting account can serve a variety of purposes for your business, but its primary role is to help your website files if anyone requests them. However, the implicit adverb there is to represent specific files as soon as possible.
Speed is more important than ever in an era of foreign viewers and multi-device connections. Although several factors influence website speed, it is essentially the responsibility of your hosting server to deliver the requested files to the visitor's browser as quickly and efficiently as possible.
5. Bonuses are limited
While A2 Hosting excels at speeding up websites, using features like the Turbo Server and A2 Optimized Site Accelerator (which includes the Turbo Cache, OpCache/APC, and Memcached) requires purchasing the most expensive shared hosting package available.
This means that A2 Hosting's other two hosting plans are equivalent to all other normal hosting plans available, making it a viable option for those who are just getting started or have small hosting budgets.
Verdict 
A2 is a keen facilitating choice since it has conveyed the best uptime for such countless years. Likewise, their worker speeds are unrivalled. Their technical support group is dependable and amicable. What else do you need? 
A2 Web Facilitating is a wise arrangement that will give you all you require to improve your site's usefulness. If you need quick web facilitating, a solid uptime ensures short stacking times and a "whenever" unconditional promise; then you should attempt A2 facilitating.
Find out more by clicking on the banner below.