Warning
: Undefined variable $RWSEOTitle in
/home/u301966578/domains/marketwithclare.com/public_html/wp-content/plugins/reviewwizard/reviewwizard.php
on line
219
Warning
: Undefined variable $UseRWSocial in
/home/u301966578/domains/marketwithclare.com/public_html/wp-content/plugins/reviewwizard/rw_output.php
on line
227
Warning
: Undefined variable $RWExitRedirect in
/home/u301966578/domains/marketwithclare.com/public_html/wp-content/plugins/reviewwizard/rw_output.php
on line
266
Warning
: Undefined variable $RwOutput in
/home/u301966578/domains/marketwithclare.com/public_html/wp-content/plugins/reviewwizard/reviewwizard.php
on line
225
Free SEO Checklist – Are You Fullly Optimizing Your Content?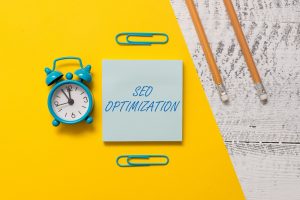 Truth be told, there's a lot of information on Search Engine Optimization. So much that it can actually make your head spin a little. Regardless, that doesn't change the fact that SEO is a vital part of your website. But how can you digest all that info on SEO then implement it on your website? Well, it's pretty simple. All you need is an SEO checklist.
With a basic SEO checklist, you will easily get more organic traffic to your site. If you are looking for the best on-page SEO checklist 2022, then you've come to the right place. Let's take a quick look at how you can boost the organic traffic to your website.
Ultimate Guide to your On-Page SEO Checklist 2023
1. Site Speed
Whether your customers will be viewing your site on their phones or computer, the page should load quickly. When it comes to the ultimate on-page SEO checklist 2023, speed is everything. That's because Google cares a lot about user experience. What's more, if your site loads slowly then there's a high chance that your visitor will not stick around for long.
2. Quality Content
'Content is king' especially when you want to improve your SEO. And with that in mind, page content is the centre piece of your on-page SEO checklist. In fact, page content tells Google and your visitors what your website is all about.
The very first step to page content is deciding on the relevant keywords. You can easily conduct a Keyword research online using different platforms. Check out the video below for more details on keyword density.
Next step is to ensure your Keyword density is on track. This is something you can verify using the Yoast Plugin if you are using WordPress.
Lastly, you should always check that your content has at least 500 words and above to give weight to your content.
3. Choose the right platform to create your website
Without a doubt, the platform that you choose will have a huge impact on your on-page SEO. Most people would likely go for WordPress which is not a bad choice considering it's been around for years with thousands if not millions of users. Another great platform you can choose is Wix which is a relatively new platform but but has made waves in the online community.
4. Meta tags are crucial to your SEO
Meta tags are short descriptions that appear underneath your title during search results. As much as this is not an official factor for optimization, it can hugely affect your SEO. So, it's important to optimize your Meta tags. Always ensure that the Meta tag is less than 160 characters and it also includes the keyword. Also, avoid alphanumeric characters in your Meta tag.
In Summary…
Those are just 4 crucial parts of your on-page SEO checklist for 2023. There are so many ways you can improve your SEO. All it takes is to find the right information from a credible source. So, to add on to this article, check out the video on this page for more information on the same. I guarantee you, it's equally as important as this article.
Click 'Get Instant Access' to receive our Free Seo Checklist and say goodbye to the overwhelm of optimizing your content to help you rank on Google.