Warning
: Undefined variable $RWSEOTitle in
/home/u301966578/domains/marketwithclare.com/public_html/wp-content/plugins/reviewwizard/reviewwizard.php
on line
219
Warning
: Undefined variable $UseRWSocial in
/home/u301966578/domains/marketwithclare.com/public_html/wp-content/plugins/reviewwizard/rw_output.php
on line
227
Warning
: Undefined variable $RWExitRedirect in
/home/u301966578/domains/marketwithclare.com/public_html/wp-content/plugins/reviewwizard/rw_output.php
on line
266
Warning
: Undefined variable $RwOutput in
/home/u301966578/domains/marketwithclare.com/public_html/wp-content/plugins/reviewwizard/reviewwizard.php
on line
225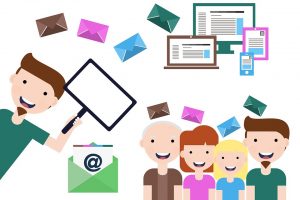 Writing daily emails is a great way to stay engaged with your list but do you struggle with how to create the email content? There are 3 main ways to build a connection with your list, start building a relationship with them and create engaging email content.
Offering yourself as a resource to engage your audience and assist them with the problems they may be experiencing is a sound way to develop trust with your subscribers.  Creating email content need not be hard if you follow his suggestions.
If you'd like to earn online commission, working from home, you can find out more about the program we use to generate an online income by clicking here.
Learn the best practices for creating and sending out newsletters that your clients will love to read by watching this video.
[p1vc-video]