Warning
: Undefined variable $RWSEOTitle in
/home/u301966578/domains/marketwithclare.com/public_html/wp-content/plugins/reviewwizard/reviewwizard.php
on line
219
Warning
: Undefined variable $RWSEOKeywords in
/home/u301966578/domains/marketwithclare.com/public_html/wp-content/plugins/reviewwizard/reviewwizard.php
on line
219
Warning
: Undefined variable $RWSEODescription in
/home/u301966578/domains/marketwithclare.com/public_html/wp-content/plugins/reviewwizard/reviewwizard.php
on line
219
Warning
: Undefined variable $ValueRating in
/home/u301966578/domains/marketwithclare.com/public_html/wp-content/plugins/reviewwizard/reviewwizard.php
on line
223
Want To Start A Business? Have You Considered These Safety Concerns?
Starting a business can be very risky. It's why you should think about these small business safety factors before you make any other plans for the future. From protecting yourself in the digital world to simply locking up when you're finished working for the evening, there are various security concerns you'll need to face before getting started. 
But some are less obvious than others. While you know it's best to have a lock on the door, and a vetting program to make sure any new hires are who they say they are, some subtle elements may have fallen off the plan altogether. It happens to all new business owners, but the issue should be quickly rectified! And because of that, here's a quick list of the safety considerations that shouldn't be forgotten while you get set up. 
Safety Measures in Business
Don't Fail to Factor Security into the Budget
Security needs to take up a good percentage of your initial budget. Why? Because staying safe in this current business economy is very hard. You need to be protected against physical legal aspects, as well as issues in the digital sphere, and having a strong budget behind you will make that work. 
You'll want a CCTV system set up, you'll need to have antivirus installed on your PC (and any other office computers you own), and you'll potentially need to pay for extra secure server storage as you get bigger. And these are just the basics! You'll also need various software, such as device tracking, so you can keep an eye on your equipment at all times. 
Mind the Blind Spots in Your System
Once you've got that CCTV system set up, you'll want to check for blind spots in its view. There are going to be some small areas where the cameras can't see anything – it's just a natural part of running CCTV. However, if you don't know that the blind spots are there, you won't be able to check them manually either. 
Make sure you're the only one aware of these blind spots, as you don't want to accidentally create opportunities for people to take advantage. There's no saying someone on your team would, but this is still information to keep private, especially in the early days of your company. 
You'll Want to Do a Risk Assessment
Risk assessments exist to ensure you're aware of where things could go wrong in your workplace. They're not just pieces of paper you have to file. They're a guide; you can use them to place safeguards where accidents and emergencies may commonly occur. Not only does a risk assessment help you foresee the danger, but it's a clear record of your attempt to prevent damage from happening. 
You can also use a risk assessment to see where your own safety know how falls through. For a business that needs to work with live chemicals, for example, it might showcase your need for NATA accreditation help, or an increased use of PPE. This would then go on to inform your budget, your daily practices, and the kind of qualifications you'd need on your team. 
Will Employees Feel Safe to Speak Up?
This is something you'll always want to be certain of. A lot of workplace safety requires self reporting, and coming to the boss when a problem they aren't aware of has cropped up. But if your employees feel they can't come to you when they need to, or you've made it hard for them to get in touch with you, they're just not going to bother. 
And this is bad news all round. You need to be an open and honest boss, who values that sense of two sided communication above all else. If you can't showcase this to your workforce, your business could be more at risk than ever. 
A Hack Could Be Just Around the Corner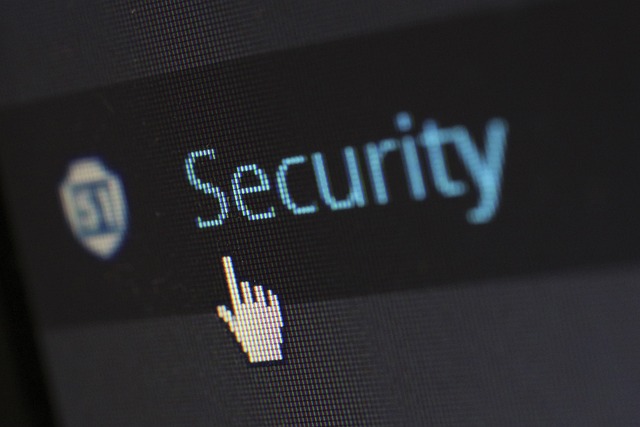 You're probably already aware of just how many digital threats there are out there. But did you know all the various ways they could make their way into your system? Through wonky code, backdoor hacks, as well as a lack of frequent updates in your software. And of course, there's always the classic email phishing scam to be aware of! 
But new attack opportunities are coming out all the time. A hack could just be around the corner if you're not careful. So apply extra caution whenever you're signing up to something, or sending an email, or clicking on a link. You should also subscribe to cyber security magazines, to ensure you're aware of what's happening behind the scenes on a long term scale. 
Will You Be in Need of PPE?
PPE, or personal protective equipment, is wide ranging. From a simple box of latex gloves to a full hazmat suit, PPE covers a lot of stuff you might need to use in your organization. Be aware of just how many supplies you could be using; depending on the machinery, any chemicals, and any products you could be handling, you could be ordering in new PPE on a daily basis. It's always better to have some spare!
Training is Crucial
Training your team is the most crucial part of being the boss. You want your employees to self direct, and know what to do in case of a crisis. But without training you've hand picked yourself, they're unlikely to respond to security issues in ways you'd approve of. 
You'll want to invest in high quality training here, either administered online or via a tutor you have a working relationship with. You need to know your employees are being taught up-to-date protocols, and will walk away with a proper qualification you can make good use of. 
If you want to start a business, make sure you've noted these points down on your planning sheet. Security is everything in the modern era, as a threat can come from anywhere. Do your best to prepare ahead of time; even if something goes wrong, you've still prepared well.