Warning
: Undefined variable $RWSEOTitle in
/home/u301966578/domains/marketwithclare.com/public_html/wp-content/plugins/reviewwizard/reviewwizard.php
on line
219
| | |
| --- | --- |
| | RATINGS |
Price
Concept
Execution
Value
| | |
| --- | --- |
| | TOTAL |
Warning
: Undefined variable $PostAuthor in
/home/u301966578/domains/marketwithclare.com/public_html/wp-content/plugins/reviewwizard/rw_output.php
on line
202
Warning
: Undefined variable $ProductName in
/home/u301966578/domains/marketwithclare.com/public_html/wp-content/plugins/reviewwizard/rw_output.php
on line
203
Warning
: Undefined variable $PostAuthor in
/home/u301966578/domains/marketwithclare.com/public_html/wp-content/plugins/reviewwizard/rw_output.php
on line
208
Warning
: Undefined variable $PublishDate in
/home/u301966578/domains/marketwithclare.com/public_html/wp-content/plugins/reviewwizard/rw_output.php
on line
209
Vendor:
Thrive Themes
PRO:
Create impressive, fast-loading pages WITHOUT using images
CON:
You cannot add a shopping cart without third party integrations
Warning
: Undefined variable $UseRWSocial in
/home/u301966578/domains/marketwithclare.com/public_html/wp-content/plugins/reviewwizard/rw_output.php
on line
227
Warning
: Undefined variable $RWExitRedirect in
/home/u301966578/domains/marketwithclare.com/public_html/wp-content/plugins/reviewwizard/rw_output.php
on line
266
Warning
: Undefined variable $RwOutput in
/home/u301966578/domains/marketwithclare.com/public_html/wp-content/plugins/reviewwizard/reviewwizard.php
on line
225
Whether you are an educator looking to expand their reach or a blogger who just has some expertise over a specific subject, what if I told you there's a way through which you can generate another stream of income with just a few simple clicks? 
As per a study conducted in 2019, the online courses industry was worth almost a staggering $200 billion. This industry further skyrocketed after the recent boost owing to the pandemic. 
In such a situation, many bloggers want to join this bandwagon and sell courses online. But how? 
Thrive Apprentice 4.0!
Thrive Apprentice Plugin: At a Glance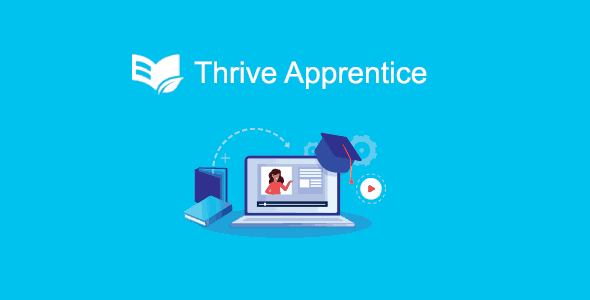 This is an online course WordPress plugin that lets you build and integrate online courses into your blog/website without any hassle. Thrive themes apprentice is highly popular for its convenient and feature-rich WordPress themes. 
Pros:
Has an inexpensive LMS solution 
Smooth UI and fast loading speeds 
Highly customizable 
De-coupled drip feature 
Drag and drop UI
Affordable 
Cons: 
You cannot add a shopping cart without third party integrations 
Video hosting not included 
Content protection is not included in their software 
But Why Only Thrive Apprentice? 
Building on the success of its second and third iteration, this management system allows you to create courses and comes loaded with features such as: 
| | |
| --- | --- |
| Course bundles  | Allows you to group two or more products/courses.  |
| Difficulty levels  | Enhanced AI engines automatically predict the difficulty levels of modules. You can also modify and add more difficulty levels if you want.  |
| e-Commerce plugins  | Let's you seamlessly integrate your page with gateways such as PayPal, WooCommerce, ThriveCart, etc.  |
| Thrive architect  | An easy-to-use visual page builder plugin  |
| Thrive quiz  | Allows you to set up quizzes and place them after any module in a particular course timeline.  |
Multifunctional Membership Plugin: Products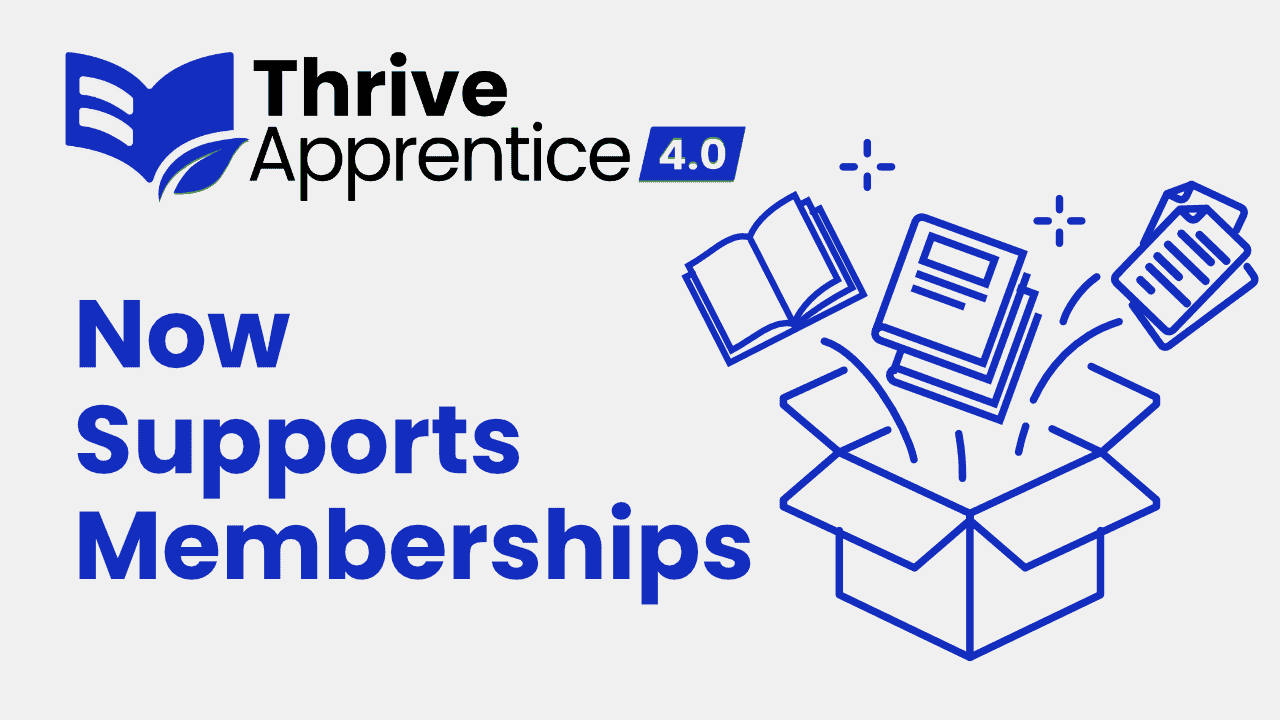 With this feature, you will no longer be restricted to selling just online courses on your website. In fact, the admin can restrict or sell access to any content available on their website. 
From 'members only' blog posts to custom e-learning videos, Thrive Apprentice lets you create a premium member's area even if you don't have an online course. Furthermore, if you have any queries about the plugin, you can take advantage of the highly active support forum. Simply raise a ticket and get your fix. 
Drip Courses 
This essentially means that instead of releasing all the modules at once, you can decide when and how to release the modules. This spikes up the engagement rate and also improves the overall learning experience. 
Needless to say, this feature is highly customizable. You can choose from myriads of drip patterns like the daily, weekly, bi-weekly, particular day of the week, etc. Thrive also lets you edit and apply conditions on specific modules between the courses. 
De-Coupled Drip 
Best for cohort and group learning, this feature is for those times when a visitor purchases a course bundle (commission alert!!). Instead of relying on a single drip schedule, you can create multiple timelines and schedules at your convenience. 
This way, you will not have to duplicate your entire course if you want to go with a different drip schedule. 
Before the launch of this feature, making your content selectively available to a specific group was quite a cumbersome task. Users had to copy and paste course items repetitively and configure multiple third-party software integrations. 
Code-Free Course Builder 
With a simple drag and drop functionality, you can create and upload online courses even if you have no prior coding knowledge. Thrive also has an LMS visual editor, which lets you choose from multiple attractive templates for your courses and lessons. 
Here's a video that explains how to do so.
Customizable Landing Page 
This feature allows you to customize the message visitors get if they try to access restricted content. 
This means, instead of scaring away potential customers with a 'restricted' warning, you can customize the landing page to redirect them to your dedicated sales page! 
Last but not least, version 4.0 also comes with a "conditional display" feature, which means that you can choose what a particular viewer sees when they land on your website. 
For example, showing discounted pricing to people already subscribed vs. showing regular pricing to newcomers. To do this, you will no longer have to create two separate pages. 
Setting Up Thrives Apprentice on Your Site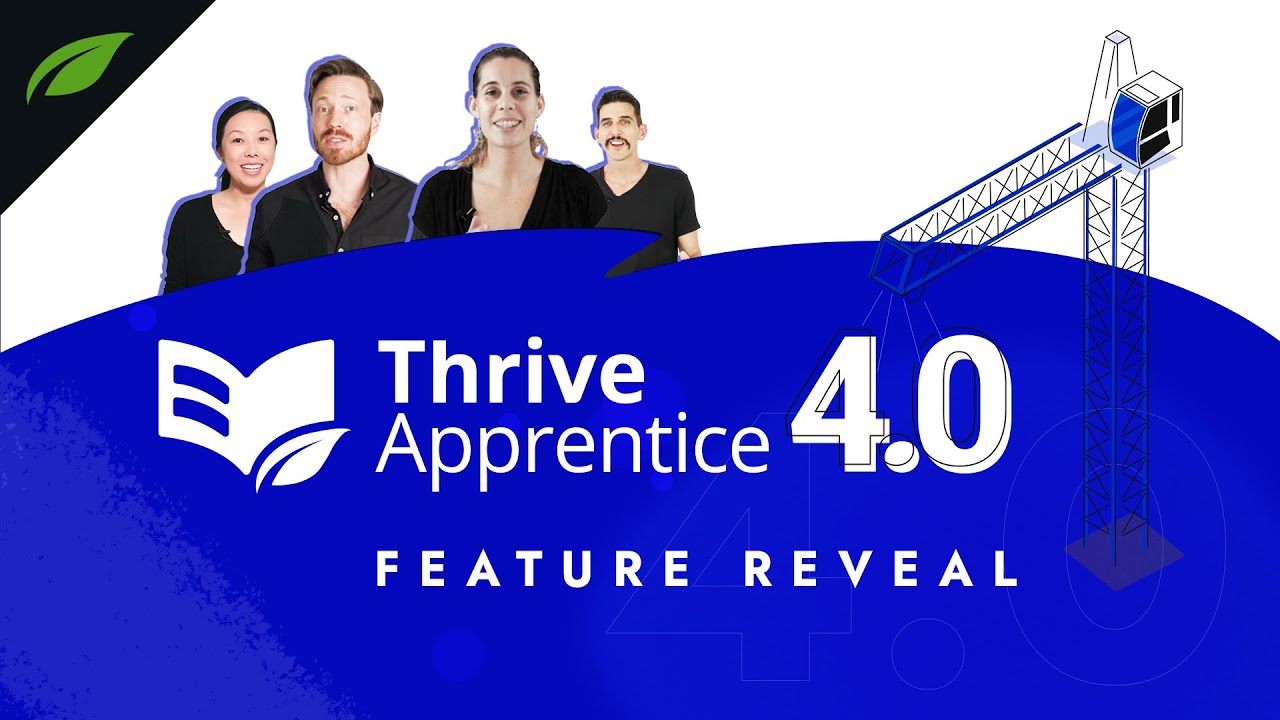 You'll need the Thrive Suite and the Thrive Product Manager to get started with Thrive Apprentice. Once you have your membership, head over to your website and install the plugin. 
Tap on Plugins>Add new and then drag and drop the file into the newly opened window. 
Once the plugin has been enabled, you need to click on the 'Product manager'. This will let you access all the Thrive plugins. 
Then click the 'Install Products' button at the bottom of the page to install Thrive Apprentice.
The plugins you've chosen will be installed and activated automatically by the Product Manager. You can access them easily by hovering your cursor over the sidebar and tapping on the 'Apprentice' button. 
Is Thrive Expensive? 
Definitely not! And the best part? It is available at a discounted #just-launched rate. They will soon increase the prices to reflect the insane value Thrive adds to your online presence. 
Signing up today gives you access to all the features and themes at the lowest possible price. 
You can choose between two of their pricing models, tailored for individuals and agencies, respectively. Furthermore, the annual subscription cuts down even more on the prices while providing the same set of cutting-edge features. 
Final Verdict: Thrive Apprentice 4.0 is Totally Worth it!
Thrive Apprentice 4.0 is easily one of the best online WordPress plugins out there. 
This plugin also doubles as a content protection tool and lets you filter your audience based on their subscription status.
All in all, with so many features and high degrees of customization, you will easily be able to increase traffic and leads without worrying about the technicalities.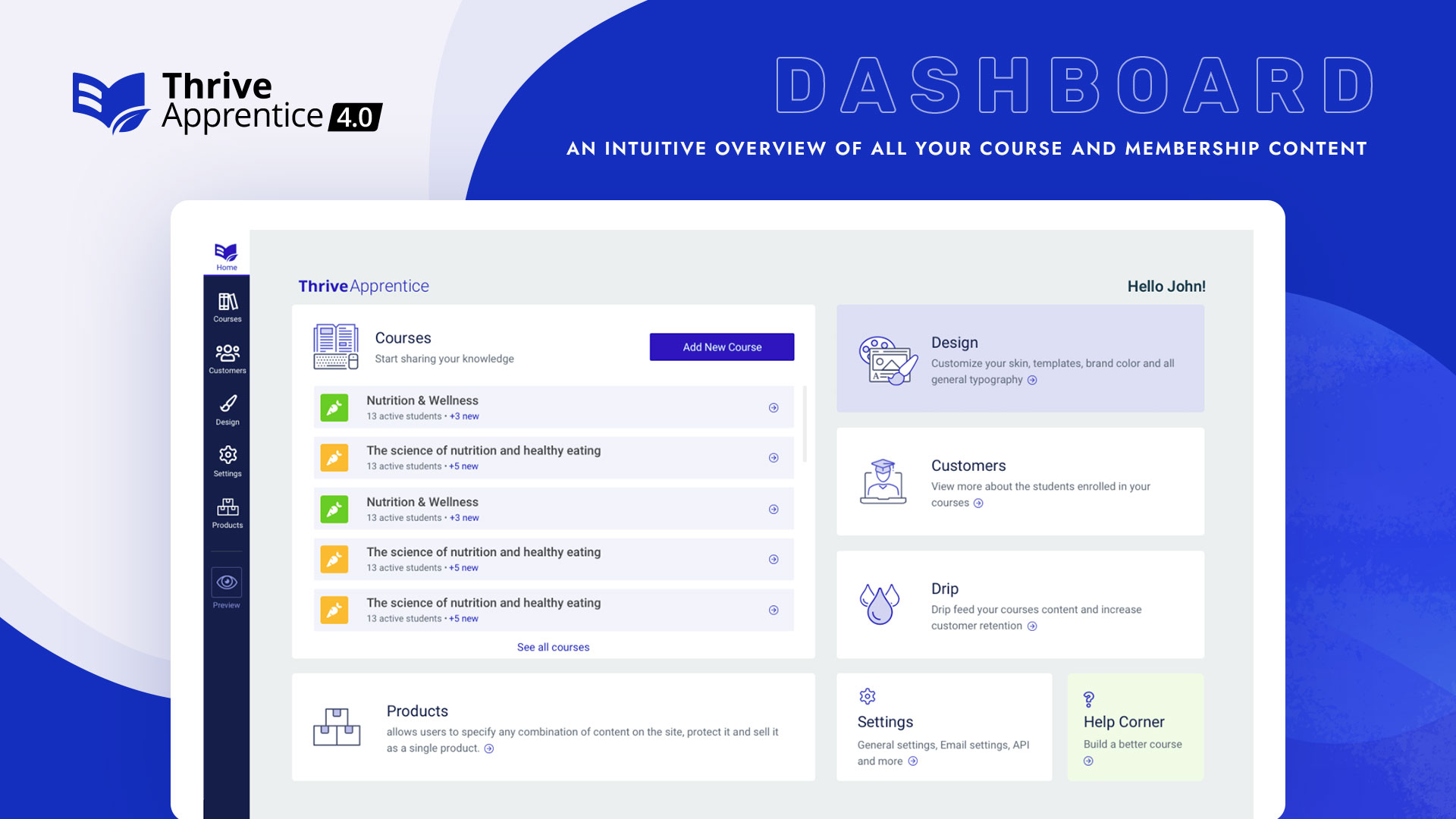 How to Get Thrive Apprentice 4.0 and Why You Should Do It Today

Thrive Apprentice 4.0 will be available as a free update to all existing Thrive Suite customers on Tuesday, 25 January 2022.

To get access at the lowest possible price if you're not a customer already, just sign up to get Thrive Suite today.
Why?
Because after Thrive Apprentice 4.0 launches, the price for Thrive Suite is increasing.

But if you sign up before the January 25th launch, you'll get grandfathered into Thrive Suite's current price… for as long as you keep using Thrive Suite.

In short, if you get Thrive Suite today, which includes Thrive Apprentice 4.0, you'll be totally immune to the price increase.
I hope this article was helpful.