Warning
: Undefined variable $RWSEOTitle in
/home/u301966578/domains/marketwithclare.com/public_html/wp-content/plugins/reviewwizard/reviewwizard.php
on line
219
Warning
: Undefined variable $UseRWSocial in
/home/u301966578/domains/marketwithclare.com/public_html/wp-content/plugins/reviewwizard/rw_output.php
on line
227
Warning
: Undefined variable $RWExitRedirect in
/home/u301966578/domains/marketwithclare.com/public_html/wp-content/plugins/reviewwizard/rw_output.php
on line
266
Warning
: Undefined variable $RwOutput in
/home/u301966578/domains/marketwithclare.com/public_html/wp-content/plugins/reviewwizard/reviewwizard.php
on line
225
5 Tips for How to Stand Out at a Trade Show
When it comes to tradeshows, conferences, and other industry-related events, they're an excellent way to get your brand more exposure as well as meet prospective clients. These sorts of events are full of gimmicky competitors. Depending on your industry, you're going to find an array of different methods that brands are using to gain attention such as flashy displays, bright colors, unique setups, music, bold signs, and even how everyone around the booth is dressed. With all of this flashiness and flamboyancy going on, it's understandable that anyone that doesn't look attention-grabbing it's going to get noticed.
You'll want to ensure that you can gain maximum ROI during these events. This means investing enough time, money, and other resources so your company can make the best appearance out there. These industry-related events are all about standing out, so you need to be strategic in how you're going to do it. Here are some tips for how to stand out at a trade show or any other industry-related event.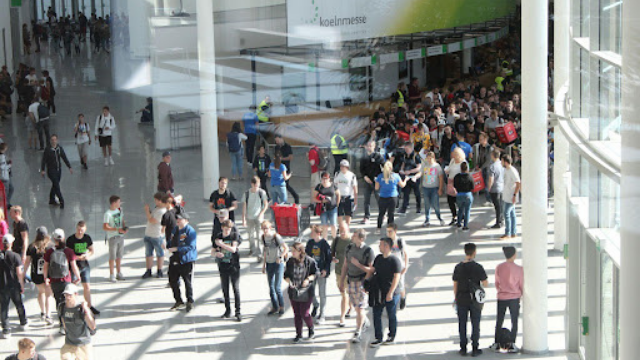 Do some research
To create a fantastic table at this industry-related event, it's best to begin doing some research.  This includes figuring out how to make the wonderful display for your booth, what freebies and other value you can deliver, but also how you're going to grab the attention of attendees. This research can include looking at how industry leaders do their displays, how your top competitors do theirs and then brainstorming on how you can do yours differently. This can include going online and looking at videos or even attending an industry-related event and taking some notes and photos.
How to Make Your Trade Show Booth Stand Out
Invest in a great display
You do not want to have a sad-looking booth at an event. It's going to make you and your team have a boring time but it's also going to make you get overlooked.  You can find some great displays here that can wow the attendees and leave your competitors in the dust. Many other booths are going to go big and flashy which means you should try and do the same. Having a great display is well worth the marketing investment that's put in as this can be reused over time.
There are plenty of ways to make a great display such as how the table is set up, the appearance of the banners, if screens are being displayed and so much more. Even having "as seen on" features on the banner or table is going to assist in showing how credible your business is. Attendees enjoy stopping at tables that have great displays as these are eye-catching plus they give them an idea whether or not they're going to have a nice experience at the table.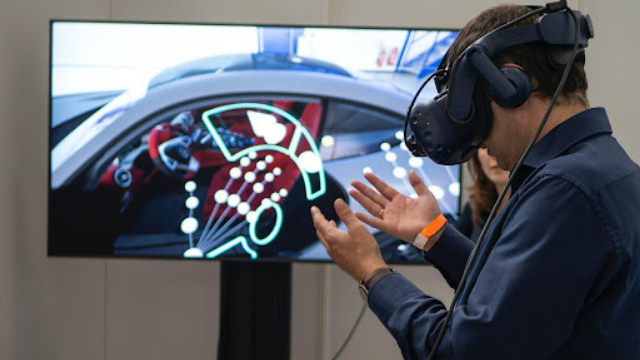 Create an experience
An easy way to promote your company with ease would be to create an engaging experience. While it may be easier said than done, if you want your brand to be remembered, then you have to create an experience that passers-by want to be a part of. Focusing on creating an engaging in-person booth experience is going to be a wonderful way to get attendees to line up at your booth. You'll need to think about what ways you'll want to create this little experience. But you'll also need to think about what supplemental materials you can use ( such as music and screens), how much space can you have, where you'll be located, and so much more. It's so important to have a memorable campaign so attendees can remember who you are. Some ideas for a memorable experience could be:
Spin the wheel for a prize

Game

Mini café or lounge experience

Interactive setup with screens
All of these sorts of elements can work together to give you ideas for an in-person experience that attendees can enjoy. You can even attend a non-industry-related event to see how others are doing their interactive booths, or you can simply look on YouTube or social media as well.  Just try to do some research to gain ideas.
Give out unusual free swag
Whenever attendees go to these events, they are expecting to get free swag. Free swag is a great way to get other attendees to recognize the packaging that's being carried around. But it's also going to help have your branding stick out. The standard free swag that you see at events are corporate pens and mugs, these are not original and can be frustrating as they don't entirely attract passers-by. Plus, there are plenty of other companies at these events who are also giving out these generic items. To truly stand out at these events, you'll have to bring unusual items to give out.
By giving it something more unique and still putting your business brand on it, you can distinguish it from the big and little brands at the event. There are plenty of unusual free swag items such as corporate headphones, laptop sleeves, socks, backpacks, balloons, sunglasses, luggage tags, aprons, shirts, and even cookware. Then they can all be given out in a tote bag which will then be proudly displayed around by the attendees. The options are endless and the potential to stand out is immeasurable. Giving out these items will also boost your brand's reputation as well because it shows that you're different from the rest within the industry.
Have some fun
You're trying to give the attendees a fun experience when they come to your booth but you also need to have fun as well, this includes your team. While conferences are meant to be a place where professionals gather to network, talk, and learn. It's important to keep in mind that it's also a place to socialize and have some fun. Being an uptight professional at these industry-related events such as tradeshows and conventions is going to make you and your brand seem uptight and boring. That's something you especially want to dodge.
Your brand can still maintain a professional experience while having fun and these events are excellent proof.  Being quirky and creative is always welcome at these events because it shows how innovative you and your business are. Have fun engaging with people, if people are having fun around you and at your booth, it's bound to attract more people.