Warning
: Undefined variable $RWSEOTitle in
/home/u301966578/domains/marketwithclare.com/public_html/wp-content/plugins/reviewwizard/reviewwizard.php
on line
219
Warning
: Undefined variable $UseRWSocial in
/home/u301966578/domains/marketwithclare.com/public_html/wp-content/plugins/reviewwizard/rw_output.php
on line
227
Warning
: Undefined variable $RWExitRedirect in
/home/u301966578/domains/marketwithclare.com/public_html/wp-content/plugins/reviewwizard/rw_output.php
on line
266
Warning
: Undefined variable $RwOutput in
/home/u301966578/domains/marketwithclare.com/public_html/wp-content/plugins/reviewwizard/reviewwizard.php
on line
225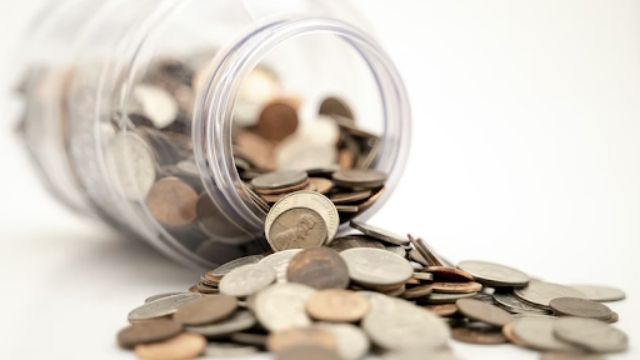 In business, your primary goal will be to make a profit. The money you earn can then go into your savings and emergency fund, and you will have the opportunity to grow your business. But if you're not making a profit or if your profit margin isn't as large as you want it to be, it might be down to some common money leaks. 
Money Leakage Examples
To avoid money leakages, consider the following to have a more profitable business. If you spot any of these money leaks, do what you can to fix them before they hurt your financial situation. 
Money Leak #1: Hidden fees
We say 'hidden,' but in truth, you can usually learn about excess fees in the small print of the service documents you read. We are thinking of credit card fees, for example, which you will be subject to if you don't clear your balance each month. We are also thinking of transaction fees from your bank when dealing with international customers. 
The solution is relatively simple: Always read the small print. If you know what fees you will be subjected to, you can take steps to eliminate them. So, in the case of your credit cards, always pay your balance on time. And if you need to send money to Indonesia, America, Great Britain, or other countries where international customers abide, use a financial platform that eliminates or reduces transaction fees. Check out the previous link for one good example. 
Money Leak #2: Power usage
Forgetting to turn your office lights off, or forgetting to switch off appliances when they aren't in use, may seem like small mistakes, but they could cost you dearly. The more energy your business uses the higher the energy bills you will incur and these could eat into your profit margin. 
This common money leak can easily be remedied with a few energy-saving habits. Remind yourself and your staff to unplug and turn off anything that isn't in use and think twice before turning the heating up. These energy-saving tips should also be useful so consider each one for the sake of your business finances. 
Money Leak #3: Office supplies
If you're regularly having to replace your office supplies, there could be reasons for this. Your employees might be taking paper clips, pens, post-it notes, and paper home with them. Or they could be wasting paper by printing documents instead of saving them to the cloud. They might even be using the office photocopier for personal reasons. You could also be responsible for such actions. Sure, taking the occasional pen home with you might not seem like a problem. But if everybody is doing it, there will be a need to replace those pens eventually. The costs will add up!
So, remind your employees that business property, even as something as small as a paper clip, needs to be kept in the office! And try to do away with most of your office supplies by switching to a paperless office. Thanks to the internet and cloud-based software, you shouldn't need to purchase ink, paper, and other office supplies on a regular basis. 
By plugging these common money leaks your business will start to profit more. So, keep an eye out for them and look out for any other issue that is causing a money leak in your business too.