Warning
: Undefined variable $RWSEOTitle in
/home/u301966578/domains/marketwithclare.com/public_html/wp-content/plugins/reviewwizard/reviewwizard.php
on line
219
Warning
: Undefined variable $RWSEOKeywords in
/home/u301966578/domains/marketwithclare.com/public_html/wp-content/plugins/reviewwizard/reviewwizard.php
on line
219
Warning
: Undefined variable $RWSEODescription in
/home/u301966578/domains/marketwithclare.com/public_html/wp-content/plugins/reviewwizard/reviewwizard.php
on line
219
Warning
: Undefined variable $ValueRating in
/home/u301966578/domains/marketwithclare.com/public_html/wp-content/plugins/reviewwizard/reviewwizard.php
on line
223
Be More Productive at Work
The one thing that most people want to do  – particularly in this working from home era – is increase how productive they are in their jobs. You might be working from home and not dealing with a manager over your shoulder all the time, but that doesn't mean that you get to slack off – and you wouldn't want to, anyway!
Increasing your productivity also doesn't mean that you have to start increasing your workload, which is the main worry for most people. Being productive doesn't mean working yourself to the bone because – remember – you took a job, not a life sentence. The good news is that with the help of daily work planning and balance,  you can make sure that you are productive in your role without ruining your day. You need the tips to make it work, right? Well, we've put these together for you below: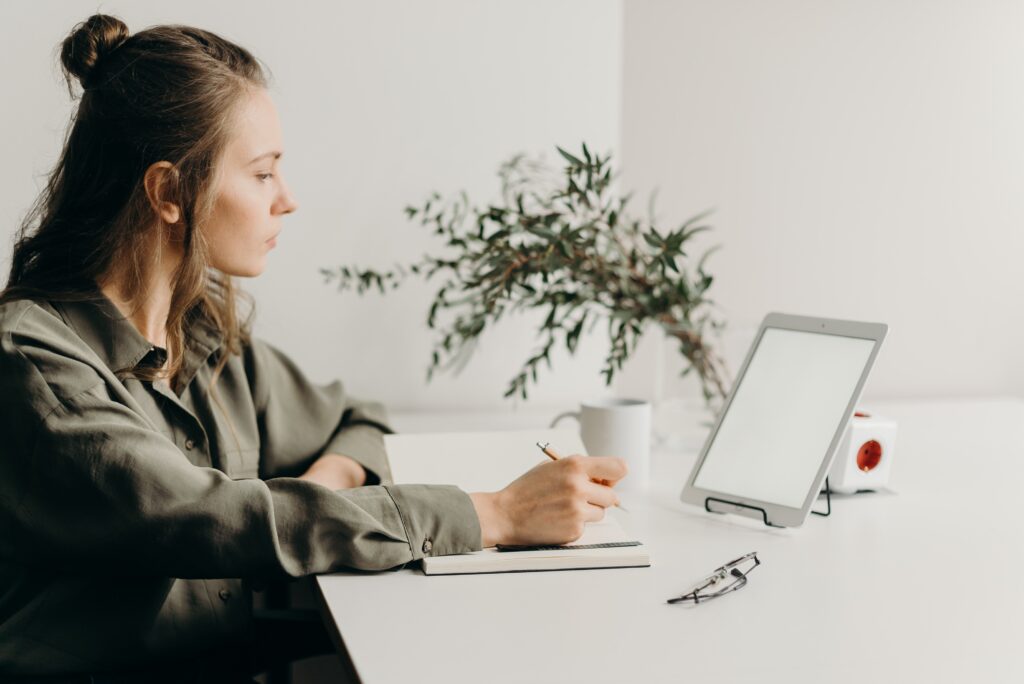 Work on where you work first. If you are dealing with a messy desk or a study that's overflowing with boxes and paperwork, then you need to think about simplifying your space. You have to work on decluttering the space around you because a decluttered space means a decluttered mind. You cannot think or work productively in all the mess and this is something that is 100% under your control.

Distractions cost you time

and money, so don't allow them in!

Use as many time management strategies as possible. We just mentioned daily work planning and time management is a big part of that. You can easily develop bad habits when it comes to procrastination but you can beat it. You don't have to worry 

about the occasional daydream, of course, we all do it. You do have to worry about drifting off on the work day to your detriment. With time management techniques, you can ensure that you keep up with the workload and avoid falling behind. 

Stop

spending time on busywork

. When you spend all of your time on busywork that doesn't have positive impacts on your day, you're very likely to miss out on spending time on things that actually matter. You can use productivity tools to help you to manage your day and avoid wasting your own time. You need to beat out all of that busywork and that means finding some clarity on what matters and what doesn't. 

Make a point of honing your productivity. There are going to be times in the day where you're more productive than at other times. If you have scattered meetings all day, you need uninterrupted time to focus and that means scheduling your meetings in a smarter way. You want to focus during your time where you are at peak productivity. Are you a morning or at night person? Are you better in the day or in the evening? If you're working from home, you need to hone this down and make a point of doing your best work in those moments.

Stop juggling. You do not need to be a circus clown in the workplace.

Juggling multiple tasks

is going to lead to burnout and that means that you need to think about delegating tasks. If there's no one that you can delegate to, then you need to ask your boss to hire someone in to share the workload. You are one person and you can't actually do it all alone, but nor

should

you!

Image via Pexels

Learn to prioritize. There will always be pieces of work to do, but it's up to you to figure out which ones are more important than others! You have a lot of work to do and you have to narrow it all down to know what to focus on first. That means connecting your work to your daily goals and the long-term team goals that you have. It's nice to know how your daily work connects to your own objectives, and that means managing your own initiatives and starting to prioritize tasks.

Switch off those notifications.

During your tasks, you do not need to be interrupted by a constant beeping of notifications on your screen. If you're distracted, you won't be able to maximize how well you work. Use that 'do not disturb' feature and don't feel bad about it!

Work on integrating specific business tools. Context-switching helps no one, but you can manage your work in a more central source of truth and this can help you to avoid constantly swapping between your apps. Choose just one tool and figure out exactly how you can manage your time better.

Automate where you can. Manual work is what pulls apart your productivity and if you're spending too much of your time on routing your tasks and triage, this isn't a good way to spend your time. You can choose automation tools that'll help you to streamline everything and ensure that you are able to keep up with your tasks. 

Always say no.

Maintaining productivity

isn't actually all that easy but if you start saying no to people then it can be done. Saying no to new projects may make you feel like you're running behind the rest but that's not how it goes. You are saying no because you don't have the time, not because you don't want to do the work. It also doesn't mean that you are slacking off! Saying no is a good idea if you don't want to burn out and that means working on a schedule that actually works for you.
Clarifying your priorities and ensuring that you have your workplace management tools in place are going to help you to manage better, and that's the goal here. If you say no from time to time, don't feel guilty for it, either. Remember that this is your job, not your life, and it's vital to be as productive as you can for as long as you can. If saying no doesn't feel quite right, simply talk about adjusting expectations. Once you have those expectations in place you can do and be better in your role.