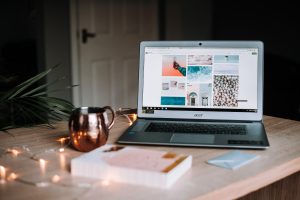 If you have decided to set up your own E-commerce business, be that through your own website, or a service akin to that provided by Shopify, then you are already on the road marked 'success.'
The E-commerce industry is booming, and this is thanks to the ease and convenience that E-commerce sellers offer the consumer. However, marketing is still key. There will be many people selling products like yours online, so you will need to step up your efforts to ensure word gets about what you are selling. 
There are many paid marketing routes, of course. You could implement the power of Facebook Ads, Google Adwords, and outsourced SEO, for example, when trying to promote your business. Despite the expense, you should see a return on your investment if you have managed to market your business successfully through such avenues. However, when money is tight, you can still market your E-commerce business for free.
#1: Send out regular emails
It doesn't cost anything to send an email, so if you have managed to capture email data from your website visitors, you will be able to stay in touch with them via promotional messages. Set up a free account with MailChimp or similar and craft newsletters that will encourage current and potential customers to buy from you. 
#2: Implement the power of video marketing
Making a video is easier said than done, of course, because you will need to hold the viewer's attention. However, you should still give it a go because many people prefer to watch a video than read through reams of marketing text in today's society. You need only look at YouTube with its estimated 1.68 billion users to understand how popular video is. So, learn how to make a good marketing video, and then stick it up on YouTube, your social media channels, and your website. 
#3: Post on social media
As we alluded earlier, there is a paid element to social media marketing. You can pay for ads on all of the popular social media channels, including Facebook, Twitter, and Instagram. However, it costs you nothing to post regular updates about the products you are selling, be these text, picture, or video-based. And it costs you nothing to encourage your friends, family members, and customers, to share your posts with their networks. So, learn more about social media ads by all means, but remember that you can still share news about your product for free. 
#4: Contribute to online discussions
We are thinking primarily of those social media groups and forums where people might have a vested interest in whatever it is you are selling. It costs you nothing to participate in the discussions that are taking place, so get involved. From here, you can persuade others to visit your website and perhaps drop in links to your site and social media pages. Be sure to contribute other pieces of advice too, however, as some people might not take kindly to your presence if all you do is give the hard sell about your products. 
Marketing is key to the success of your E-commerce business, so do as much as you can to get the word out there. Use our suggestions and then browse the rest of our website for more advice on how to market your business online.