Find Out All You Need to Know about LiquidWeb Hosting

It can be extremely difficult to choose the best web hosting for your site. They all promise the same things: great uptime, quick and responsive customer support, tons of resources, and more. It can be hard to look past all the jargon and marketing to figure out what really is the best option for you. One option that you may want to consider, as it really does offer all of that and more, is LiquidWeb Hosting. Below you will find all the information you need to figure out whether not LiquidWeb Hosting is something you should consider.
General Information
SPEED:
348 ms (As of October 2020 )
UPTIME:
99.99% (October 2020 average )
SUPPORT:
Phone line, knowledge base, help desk, 24/7 Live Chat
APPS:
WordPress, WooCommerce, cPanel Pro, InterWorx, Plesk Web Pro
FEATURES:
SSD storage
GB bandwidth
SSL certificate
Site backups
1-click app installs
Cloudflare CDN
Firewall
Anti-DDoS protection
PLANS:
e-Commerce
Cloud Hosting
Managed VPS
CMS
Dedicated Server Hosting
SITE TRANSFER:
Free migrations
PRICING:
The most basic hosting plan from LiquidWeb costs $19.99 per month.
Hosting Plans
Here are some of the hosting plans from LiquidWeb:

As we had said earlier, LiquidWeb offers dedicated, VPS, CMS, and e-commerce as well.
LiquidWeb Hosting Overview
Mathew Hill started Liquid web in 1997 when the ".com" frenzy was at its peak. Since its founding, the company has focused on offering its customers the best hosting experience they can. In addition to web hosting, they provide customers with professional email addresses. Today, they have over 32,000 customers.
They are best known for their cost-effective hosting solutions. Because of this, they are one of the most popular managed host providers in the entire world. They are optimized by several different really popular apps, including WoCommerce and WordPress.
What Sets LiquidWeb Apart?
So what makes LiquidWeb better than the other hosting providers on the market right now. The main thing is that LiquidWeb has top-rated custom-built servers. They also have expert customer and technical support that are available to help you manage your servers if you run into any problems or have any questions. This is really great for people who do not know a lot about optimization technicalities.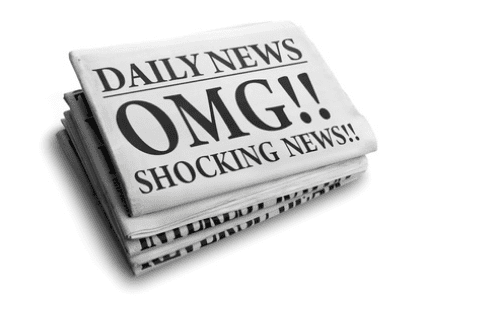 Pros of Using LiquidWeb Hosting
We have already said that we think LiquidWeb hosting is one of the best options available right now, but it is important that you consider their features to figure out if they will work for you. Below you will find an explanation of some of the things that we think make LiquidWeb Hosting so great.
1. High Performance Servers: LiquidWeb Hosting is not an ordinary web hosting provider. It is set up to use to-grade servers to ensure that all of their customers get the best site performance possible. There are various configurations of said servers that you can use, depending on your needs. There are options ranging from a one-core processor to a high-performing 32GM Ram processor and everything in between. In comparison to competitors like Rackspace and AWS, LiquidWeb is reported to be 200x faster.
2. Top-Notch Security Features: No matter what hosting service you end up getting, the security features are really important. Every plan from LiquidWeb comes with a variety of security features such as firewalls, Virtual Private Networks (VPNs), anti-malware, anti-spyware, virus removals, and more. They also have regular backups to protect your data which all happen at night for minimum disturbance.
3. Reliable Uptime: If a hosting service has frequent downtimes, it is not one that you want to use. No one visiting your site is going to stay or come back if it is down all the time. This is why LiquidWeb has spent a lot of time getting their 99,99% uptime guarantee which is way above the industry standard.

4. Responsive Customer Service: LiquidWeb has a 24/7 customer service team that is dedicated to answering all of your questions and helping you with any problems. You can reach them through live chat, phone, and more. There are some website hosting services available that have customer service groups that are only available at certain times and take forever to get back, which can be really frustrating if you are having a problem that is preventing your website from being live.
5. Back By Reputable Brands: One way to judge a hosting service is to see if it is backed by reputable brands, and LiquidWeb definitely is. Many Giant companies, including Home Depot and Porshe, use LiquidWeb for their web hosting.
6. Free Professional Emails: Professional emails are becoming more of a standard with web hosting services, but they are still really nice to have. LiquidWeb will offer you said professional emails to take your business to the next level.
7. Free and Easy Site Migrations: If you are coming from another host, one feature that will be really beneficial to you is their free and easy site migrations. They have experts that will help you move over your domain without any downtime, and it is completely free of charge.
8. Easy-to-Use Control Panel: They have three different control panel options: InterWorx, cPanel, and Plesk. All of which are easy to use, and InterWorx comes free with any of their plans.

Cons of Using Liquid Web Hosting
Though LiquidWeb Hosting is a really great option and has all of those great pros, it is definitely not the perfect option, especially if you have extremely limited funds. Below you will find an explanation of some of its downfalls.
1. The Price: LiquidWeb hosting is a little bit pricey compared to some of the other things on the market right now. Their VDC tier costs $1905 per month. They do have some lower-priced tiers, but if you are looking for something really budget-friendly, this may not be the best option for you.
2. No Free Domain. Unlike some of their competitors, if you use LiquidWeb Hosting, you will have to buy your domain separately, which is an unfortunate extra cost in addition to the fact that they are already a little bit pricy.
The Verdict
Is LiquidWeb Hosting better than other hosting sites available right now? Yes, we think so. The fact that they offer fully managed hosting solutions sets LiquidWeb apart from many of their other competitors because it means that you are going to get both fast and secure hosting for your website. The cherry on top is the excellent customer service that is always available to help you if you run into any kind of problems. Even if you are already hosted by another provider, with their free site migrations, you may want to consider making the cross over to LiquidWeb.

Undecided on Liquidweb vs Inmotion – check out our Inmotion review here